What is RTG?
Director, Ryuichiro Fujimoto, spent his high school in beijing, and was struggling to find a good tennis environment. Since then, he started to think some day to run his own tennis academy in Beijing and after training in America and Japan, came back to Beijing and started RTG in 2009.
---

RTG Features
Variety of courses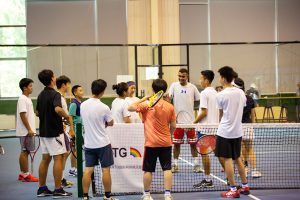 Our lessons are divided into more than 10 courses according to your goals and level, so you can always find classes that suit your goal and level. If the difference of level in a lesson is too big, it is very hard to maintain the quality of training, which is not good for any of students in a lesson. We strictly divide the groups, and try to maintain the level of lessons as much as possible.
---
Group lesson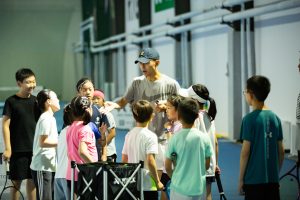 We provide both private lessons, and group lessons but our course is based on group lessons. In China, a lot of parents prefer private lessons. Of course, we are not telling private lesson is wrong but for a long term result we believe more group lessons are more beneficial for students. The reason why group lesson is more beneficial is because you can compete, and compare with other students which is essential part of tennis. We have seen a lot of students who lost motivation and passion after long time of taking private lessons. We recommend 3:1 ratio and take more group lessons than private lessons.
---
Specialized in teaching competitive players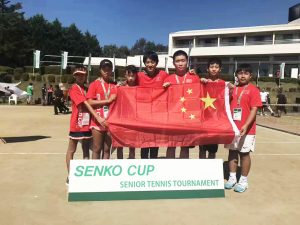 RTG is a tennis academy which is specialized in teaching competitive players. We've had a lot of students who started tennis with amateur coaches and come to RTG after 1-2 years with wrong technique or wrong attitude. Especially in first stage of junior tennis, often changing coaches and schools are disadvantage for the kids. Consistent instruction is the most important things for kids, and we provide the consistent instruction from 3-4 yr. old beginner to professional level.
---
Results in the past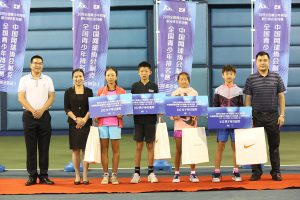 After its establishment in 2009, RTG players have done tremendous results both in National tournaments and International tournaments. In these years, we also have players aged 15-16-year-old, and trying to transfer to professional stage. Our goal for next 10 years is creating professional tennis players (Grand slam participants) by our hands.Please click here to see our past results.